The Pixel is Google's best smartphone to date, and could be the best Android phone available. Period. It's that good. Running the latest Android 7.1 Nougat, rocking the best camera in any smartphone, stunning battery life and a premium design. It's fast, fluid and powerful.
So you got your new Pixel phone, huh? Or maybe you're planning to get one soon? We've dug out the best hidden features, tips and tricks to help get you up and running with your new smartphone.
Google Pixel and Pixel XL tips and tricks: Night Light
Blue light filtering, night shift, different manufacturers label this technology all manner of things, but whatever it's called on your existing smartphone, it's designed to reduce the amount of blue light put out by your smartphone's display in dark conditions or late at night. It's a means of reducing eye strain and both the Pixel and Pixel XL pack their own flavour of this technology, but it's not switched on by default.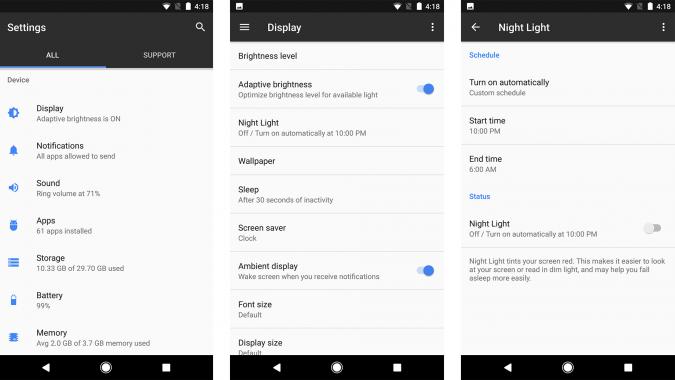 If you want to enable this feature, head to the Display section of your Pixel's settings menu and the third option down should be Night Light. Tap to open up the Night Light menu and from here you can set it to either automatically switch on relative to sunset for the time of year, or stick to a schedule of your own choosing.
Google Pixel and Pixel XL tips and tricks: Extend your battery
Battery Saver automatically kicks in at either 5% or 15% battery life, depending on which you specify, and reduces your phone's performance and app's capabilities.
To turn it on head to Settings> Battery> Battery Saver. From here you can choose whether to turn it on, or set it to kick in at 5 or 15% battery life.
Google Pixel and Pixel XL tips and tricks: AUTOMATICALLY SWITCH THE WALLPAPER EACH DAY
Easily one of our favourite Pixel Launcher features is the new wallpaper picker. Aside from giving you more choice and clever live wallpapers, you can set it to automatically switch it to update your background everyday so your homescreen is always fresh. Just tap the 'Change daily' option to set it up.
Google Pixel and Pixel XL tips and tricks: Photo clarity
Hold a finger on the camera screen to fix its focus, tap the exposure compensation slider to change the brightness of a scene, and use the dedicated icon for white balance.
Google Pixel and Pixel XL tips and tricks: Smart storage
If you enable Smart Storage, your phone will remove backed up photos and videos from the device automatically when you're close to running out of space.
Google Pixel and Pixel XL tips and tricks: Hidden shortcuts
It's not just the phone with hidden shortcuts but many of its apps too. Hold your finger on an app and, if enabled, it will display extra options. Long-pressing the camera app, for example, gives quick access to selfie and video modes. Keep a finger on the Maps app and you can quickly navigate to your saved locations, like work or home. Third parties like Evernote and LinkedIn are rolling out these additions too. And, yes, it works a lot like Apple's 3D Touch.
Google Pixel and Pixel XL tips and tricks: Less shutter lag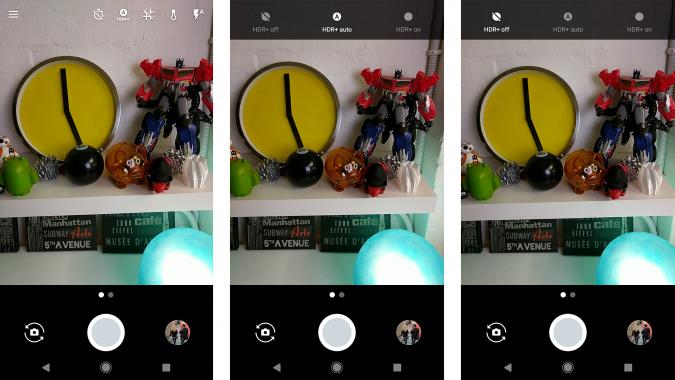 The 12.3-megapixel camera on the Pixel and Pixel XL is unquestionably a beast, not least because of its lightning fast shutter, but there's actually a way to make it faster still. Whilst leaving the phone in its default setting of Auto HDR is recommended most of the time, if you switch it off, the shutter actually becomes that little bit snappier.
Google Pixel and Pixel XL tips and tricks: Selfie smart
A swift and stealthy switch into selfie mode is easy with this phone. With the camera app open, flick your hand around twice to swap to the front camera. The Pixel isn't the first Android phone to do it, but it's super handy.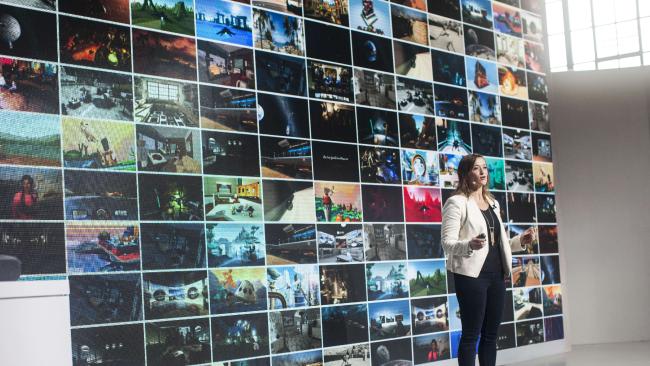 Google Pixel and Pixel XL tips and tricks: Go-to-bed reminders
Two important settings can remind you to stop playing with your Pixel and get some sleep. The first is Night Light that acts as a blue-light filter on your screen, and the second is Priority notifications that stops all but important beeps (like your alarm or phone calls from nominated contacts) disturbing you. You can set them to automatically start and stop on a schedule that suits you.
Google Pixel and Pixel XL tips and tricks: Just be quiet
If you just need a break from your phone beeps and rings, you can set the Do Not Disturb feature to block everything for just an hour. It's accessible from the drop-down menu and useful in meetings and movies, as well as at your breaking point.