As we mentioned previously that Replacement Samsung Galaxy Note7 units started by Samsung. Now Samsung has detailed the steps To help users easily understand if they have a new device and  use their new Galaxy Note7 with confidence.
The Green battery icon has been introduced by the Company, Samsung says that the icon is going to be visible in three locations:
1) the Status Bar
2) the Always On Display screen
3) the Power Off prompt screen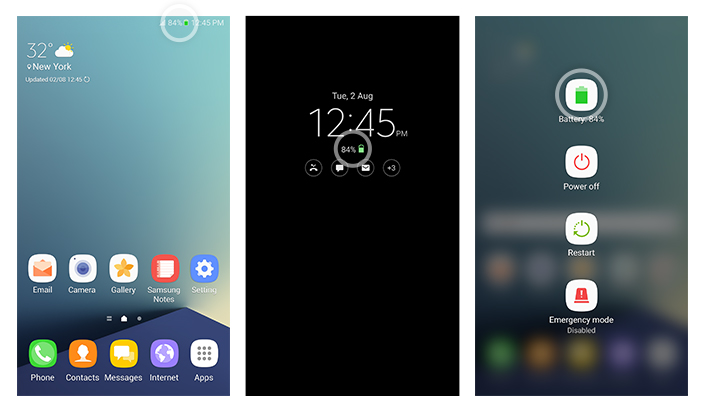 Additionally, users can easily check if they are using the new Galaxy Note7 by looking for a square symbol on the label of the packaging box as below.